Are you looking for Winter Tyres for your vehicle?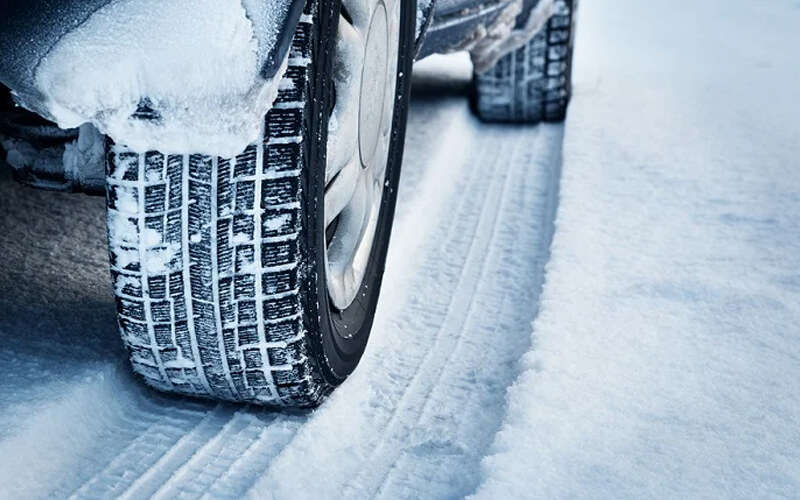 In case you have been on the lookout for winter tyres near me, put an end to your searches and come to London's Mobile Tyre Fitting instead.
We are an authorised car tyre retailer and boast a massive inventory of units from iconic tyre manufacturers across various price points (premium, mid-range and budget). Our winter tyres London are available at extremely affordable rates and offer superior braking performance and traction on icy and snow-covered roads.
Buy tyres online and book a fitting appointment
You can now enjoy the convenience of buying winter tyres from us online. Just use the tyre configurator on our website and choose the perfect tyres for your vehicle and your budget.
You can also opt for our affordable mobile tyre fitting services at any of your preferred locations.
About winter tyres and features that set them apart
Winter tracks bring forth a set of distinct challenges which regular car tyres cannot effectively overcome. An exclusive winter unit is, therefore, curated with advanced tyre technologies to ensure your safety and optimum car handling experience.
Some of its key features are as follows:
Soft rubber compound: Winter car tyres London are constructed with silica-enriched soft rubber compound with an increased amount of natural rubber content, which prevents the unit from growing too stiff when the temperature falls below 7°C. This innovative rubber compound also reduces tread wear and facilitates improved driving stability.
Increased tread depth: A specialist winter tyre comes with deeper tread and wider circumferential grooves. This distinct tread structure efficiently evacuates snow and slush from the tyre surface and ensures a biting grip on ice-covered tracks. This feature also reduces rolling resistance to optimise fuel efficiency.
Increased number of sipes: Multiple numbers of sipes offer uncompromised aquaplaning resistance and wet grip.
Our top-selling winter tyres London
Bridgestone Blizzak DM-V3- This unit is highly rated for its superior braking performance and guarantees 25% longer tread life. The enhanced tread pattern and multi-cell compounds of this unit absorbs and channels away water from the tyre surface and reduces the risks of hydroplaning. Further, its stiff upper blocks reduce tread wear and offer unmatched durability.
Pirelli P Zero Winter- This unit features a high sipe density and multidirectional grooves on its internal shoulder to offer enhanced traction and braking on snow, slush and sleet. It also has two stiff central blocks tailor-made to provide high steering response and optimal cornering precision.
Apart from these, we also offer you units from several other premium, mid-range and budget brands suitable for all requirements.
Do you have any further queries?
Get in touch with London's Mobile Tyre Fitting. Feel free to call us on 020 8064 0107.
We are always happy to help.
Area Covered: Richmond, Hounslow, Spelthorne, Elmbridge, Runnymede