Are you looking for Puncture Repair for your vehicle?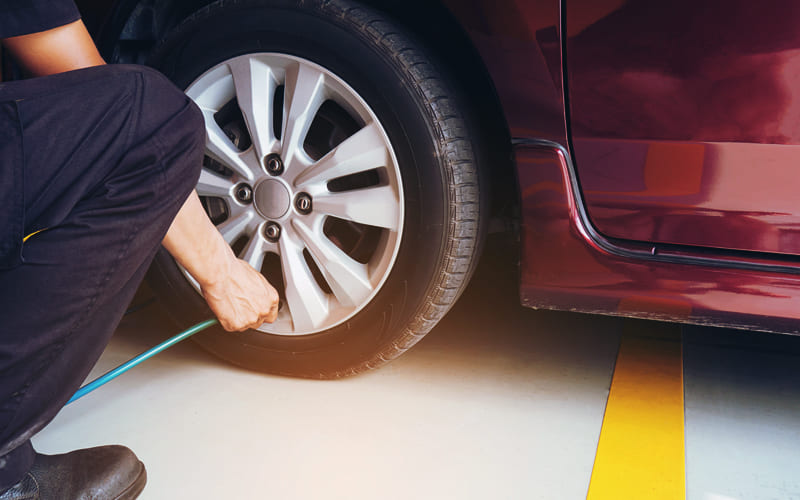 If you have been looking for a tyre service that offers puncture repairs London at budget-friendly rates, you have landed on the right page.
London's Mobile Tyre Fitting - is a reliable destination for all tyre-related services in your area.
We have a dedicated team of professionals with many years of experience in puncture repairs. These experts are adept with updated puncture repair guidelines and assure you of efficient solutions without much turn-around time.
Further, we extend our puncture repair services for all vehicle segments. Therefore, whether you own an SUV, a high-end sports car or any regular passenger car model, you can rely on us for quick tyre puncture repair solutions without giving it any second thought.
Can you repair tyre punctures on your own?
There are several DIY puncture repair kits available on the market. Also, you will find several puncture repairs videos online. However, both lack standardisation and are most often inaccurate.
Further, it is not possible to repair all types of punctures. The UK government suggests several parameters which must be checked to ensure a tyre is fit for puncture repairs, like:
The tyres do not have any exposed chords.
Size of the puncture must not be more than 6mm.
There are no cracks or bulges on the tyre.
The tread depth of the tyre is at least 1.6mm.
There are no damages on the main tread, etc.
It is almost impossible to conduct these safety checks without professional knowledge and carry out the puncture repair process efficiently. Hence, it is always recommended that you contact a reliable workshop like ours for puncture repair London.
Why choose us?
We come to you! Our experts will come to your location in a fully equipped tyre service van and conduct thorough safety checks before proceeding to repair the punctured tyre of your vehicle. If, by any chance, we find the structural integrity of your car's tyre is jeopardised, we will recommend you opt for a replacement.
We follow BS AU 159 guidelines while conducting puncture repairs London. This process involves the following steps-
We first un-mount your car's tyre for a thorough inspection of the punctured area.
Following this, we locate the damaged area and carefully remove any harmful external object still lodged inside the tyre.
Next, we prepare a puncture channel from inside the tyre. For this, we use one carbide mill cutter.
We will then repeat the same process from outside as well.
After this, we will clean the area using a customised pre-buff cleaner. The cleaned area will be about 10mm to 20mm larger than the tyre repair patch we will use.
Next, we will outline the tyre patch holding it in position.
Following this, we apply a vulcanising accelerator solution into the puncture channel.
After this, we will attach the tyre repair patch and plug it into the puncture channel properly.
Next, we will pull the tyre repair patch outwards. This will ensure the entire tyre patch gets fixed to the inside of the tyre properly.
We will then seal the combination of tyre repair patch & plug using an inner liner sealant.
Next, we will cut the tyre patch stem.
We carry out additional safety checks and wheel balancing if required before re-fitting the tyre to your vehicle.
Therefore, browse no further for puncture repair near me and get in touch with us.
Please call us on 020 8064 0107 we are ready to help 24/7.